About the Area
The following article appeared in the Times Leader newspaper of Princeton, KY, Saturday, March 29, 2003.
HOME BUYERS DISCOVER LAKE BARKLEY
Nestled along the shoreline of Lake Barkley in Western Kentucky are homes and lots being purchased by retirees and families looking to find an improved quality of life and small town friendliness. Harlan Banister, principal broker for Century 21 Land of Lakes Realty, puts it this way: "We can't keep it a secret any longer. We're routinely showing properties to folks from Tennessee, Illinois, Ohio, Indiana, and Missouri. They've discovered our family oriented lifestyle, great climate, and low cost of living. Not to mention the abundant recreational opportunities we have here."
Jan Crick, of the Lyon County Tourism Joint Tourism office (www.lyoncounty@lakebarkley.com), says, "Lake Barkley's scenic shoreline offers endless opportunities for outdoor fun and recreation. Spring, summer and fall months are filled with fishing, camping, swimming, boating, horseback riding, and golf. The Lakes shoreline and quiet coves are ideal for hiking, bird watching or taking a peaceful nap."
In addition to "active" sports, there is plenty to do for those who just want to take it easy. There are a variety of outlet stores nearby, flea markets are held most every weekend during the summer, and antique collectors will enjoy browsing at shops throughout the area.
Restaurants serving seafood, prime rib, catfish, southern barbecue, Mexican and Chinese cuisine can be found throughout the area. Patti's Settlement (www.pattis-settlement.com) in Grand Rivers is a particular favorite of locals and visitors alike. The newly opened Santa Fe Cattle Company in Kuttawa has developed a strong following among locals and vacationers.
Area attractions include historic river cities, the National Quilt Museum in Paducah (www.paducah-tourism.org), nearby Nashville, bluegrass music festivals, and several civil war sites. The Land Between the Lakes (www.lbl.org) is a national recreation area offering 170,000 acres of wildlife, history, and outdoor recreation opportunities. Educational programs and activities are offered throughout the year.
Century 21's Bannister says, "It's no wonder people are moving here. We have an extremely low crime rate. Taxes are among the lowest in the nation. Schools are good. It's just a great place to be!"
Bannister indicates that buyers generally fall into three categories. "First, we have the people who want to have a home on the lake. We have views to last a lifetime so that's understandable. Next, we have the buyers who want all the benefits of being on the lake but don't want the hassle of maintaining the shoreline. They still enjoy working in their yards and want some space around them. Finally, we have those who prefer a condominium style situation where they can enjoy the benefits the lake has to offer without doing any of the work associated with lawn and shoreline maintenance. Fortunately, all of those needs can be met plus any combinations."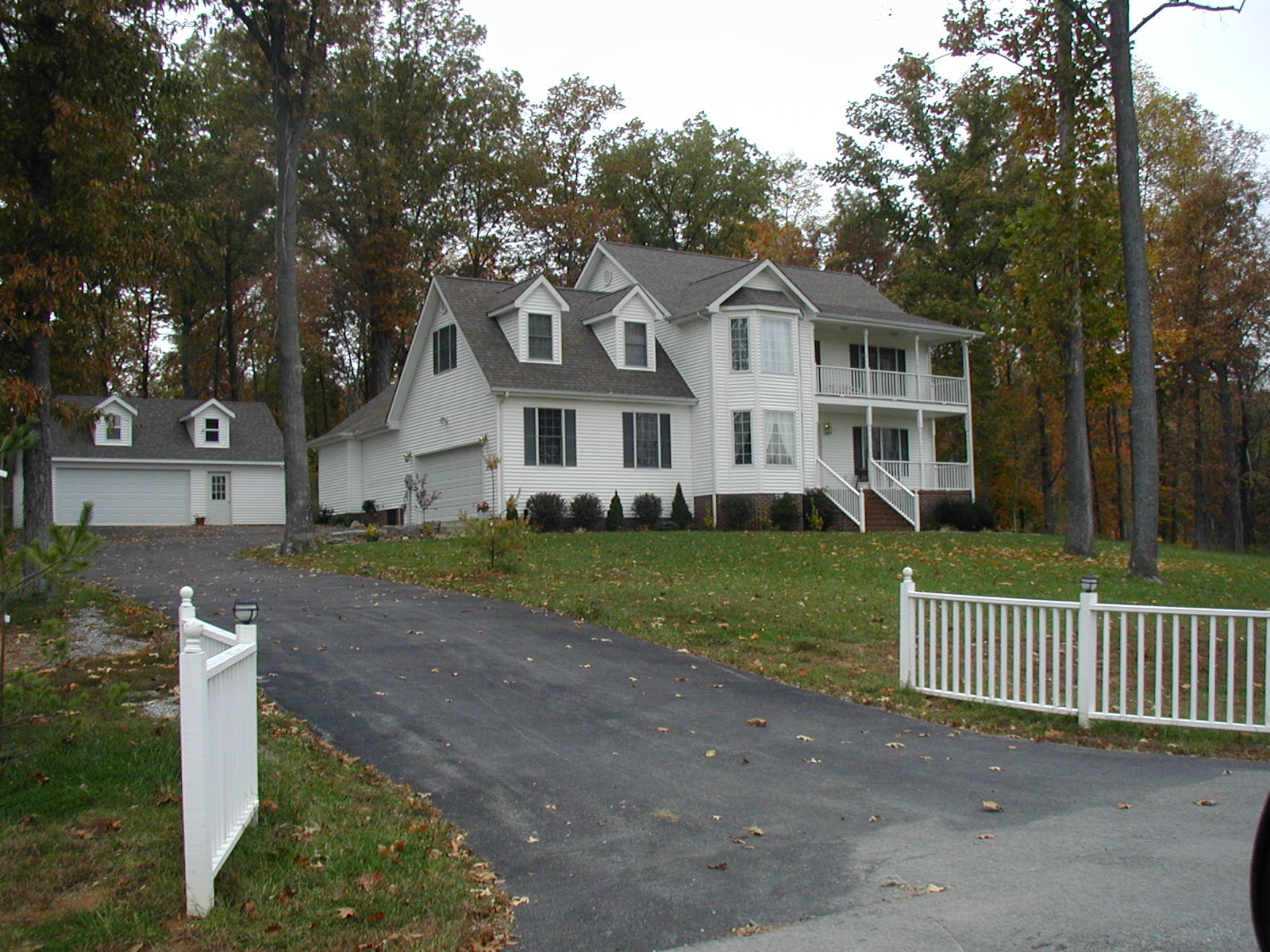 The Springs Subdivision (www.springssubdivision.com), according to Bannister, is one of the top areas around Lake Barkley for those looking to purchase property and build a home. Jim Stott, president of Bayview Properties, LLC, manager of the property, stated: "The Springs Subdivision has everything you could possibly want in looking for an ideal location to build - paved streets maintained by the city of Kuttawa, underground utilities, lots averaging over an acre in size, gently rolling hills, and a view of the lake. With a boat-launching ramp across from the subdivision and the Kuttawa Marina (www.lakebarkley.org/kuttawa.html) just down the street, it's perfect. With Interstate 24 less than a mile away, we're close to everything. Add to this an extremely low property tax and you've found the perfect place to retire or raise a family. Like we say in the ads, 'Come home to The Springs!'"
For those looking to combine a condominium lifestyle with a life on the lake, Green Turtle Bay (www.greenturtlebay.com) located two miles south of Interstate 24 in Grand Rivers has much to offer. Green Turtle Bay is a premier marina resort offering an abundance of amenities including a deep-water harbor with 420 boat slips, a Yacht Club and grill, and 60 condominium units.
Whether one's dream home is on the lake, in an established subdivision overlooking the lake and close to everything, or in a lakeside condominium, the Lake Barkley area has been "discovered" and is waiting for you!